DIY Video : How Generate Unlimited Hot water without electricity by building a Homemade Underwater Wood Stove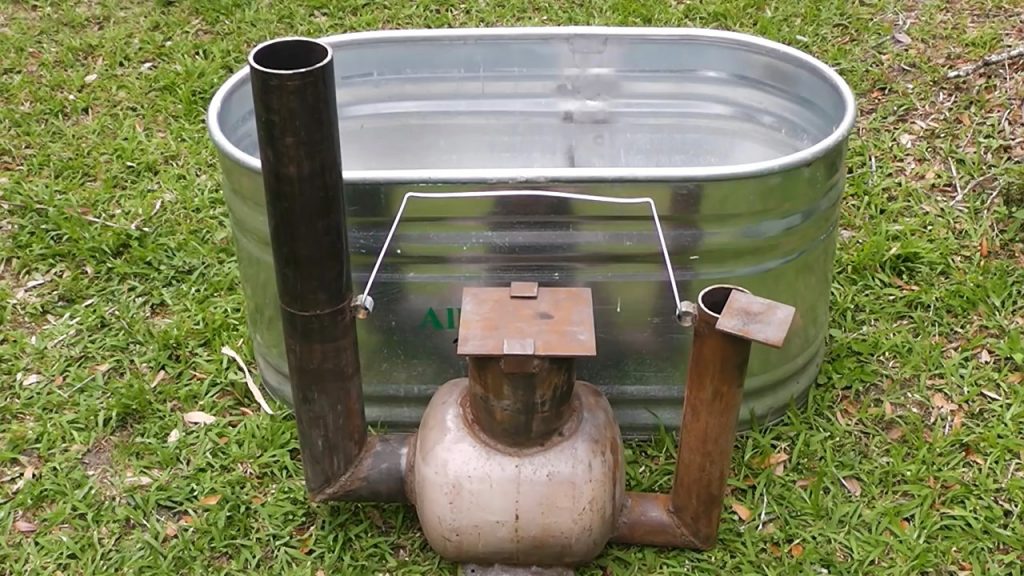 This video shows the generation of Unlimited hot water  100% Off the Grid without electricity by converting an old propane tank to burn underwater as an immersion heater for a lot of hot water.Here,I use a homemade underwater wood stove to make a lot of hot water in a relatively short time.I also make use of the waste heat to cook breakfast.Almost 75-80 gallons of hot water in 1 hour with wood.Really a great way to heat a lot of water.
Watch the DIY Homemade Underwater Wood Stove Water Heater build
DIY Video: Generate your own power by building a portable solar power station.

This Video shows the build of a portable solar power station for camping, boating, off grid living.Save many thousands of dollars on power bills by generating my own power. In this video I'll share some of the tricks I've learned along the way and show you how to build a fully off-grid solar system on a budget. No need to pay someone thousands of dollars to install when you can do it yourself.This basic setup can be used for boating, camping or scaled up to power your whole house.

DIY Video:How to build a simple Off Grid Electricity Generation System using Two Batteries

This video shows many things you can run using a Simple Two Battery (90-100w) DIY Power Generation System.A solar powered electricity generation system is a great way to power many of your basic household electronics while staying completely off the grid.It allows you to run anything from a fan to a clock radio without ever tapping into the electricity grid. By simply setting up solar panels and hooking them up to a battery system, you will be able to enjoy the energy that is harnessed right from the sun.

DIY Video : How to recycle your Waste motor oil,transmission oil or any waste fuel into 100% Re-Usable Fuel

This video shows you How to recycle your Waste motor oil,transmission oil or any waste fuel into 100% Re-Usable Fuel.Instead of throwing away that used motor oil and fuel, you can reuse it. By using a centrifuge, you will be able to extract all of the impurities out from the fuel using centrifugal force. It is more effective that a filter in getting the micro-particles out, and it is completely safe to reuse in your vehicle. The materials needed for this project are Motor Oil - You will be using the centrifuge to convert used waste motor oil to clean fuel that you can reuse,Centrifuge - This will spin the motor oil and extract the impurities from it.Buckets - You will use the buckets to collect the waste and cleaned motor oil. Generator - The centrifuge will use a lot of power. You are going to need a generator in order to run it. Typically, 220 V will be enough to run the centrifuge.Spatula - You will use the spatula to clean the centrifuge and get all of the leftover gunk out of the cylinder to prepare it for another use.

 
---