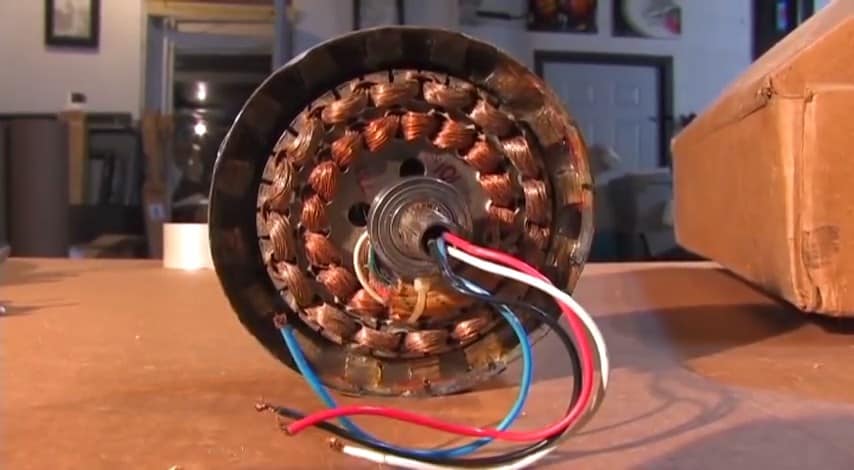 This project goes over the conversion of an old ceiling fan motor into a single-phase alternator. You can't take your standard AC electric motor and spin it and get an electrical current out of it unless you modify it. The ceiling fan motor used here will produce about 70 volts at one amp which is roughly 70 watts. Through a bridge rectifier, we can get about 70 watts of power out of it.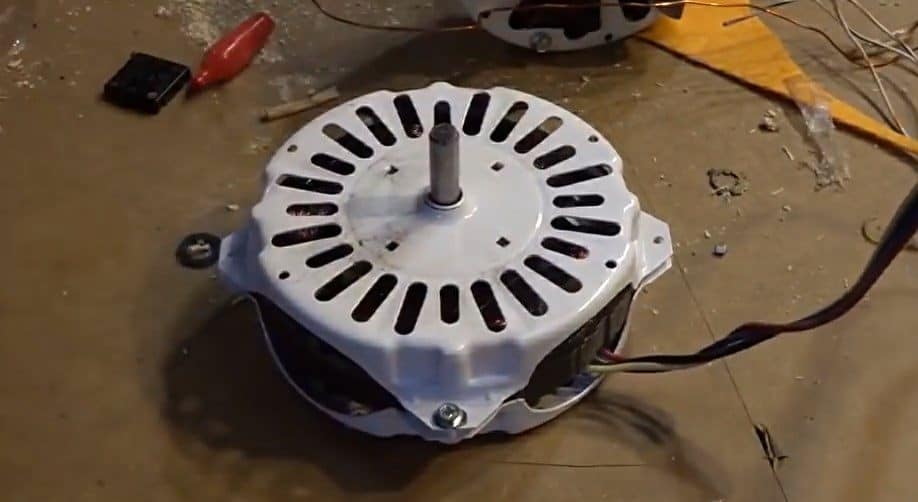 STEP 1 : REMOVING THE FAN COVER
We start by pulling the cover of the fan. Inside we have a squirrel cage rotor in the middle and 6 coil windings around it. The coil windings are placed in clockwise and anti-clockwise directions inside the stator.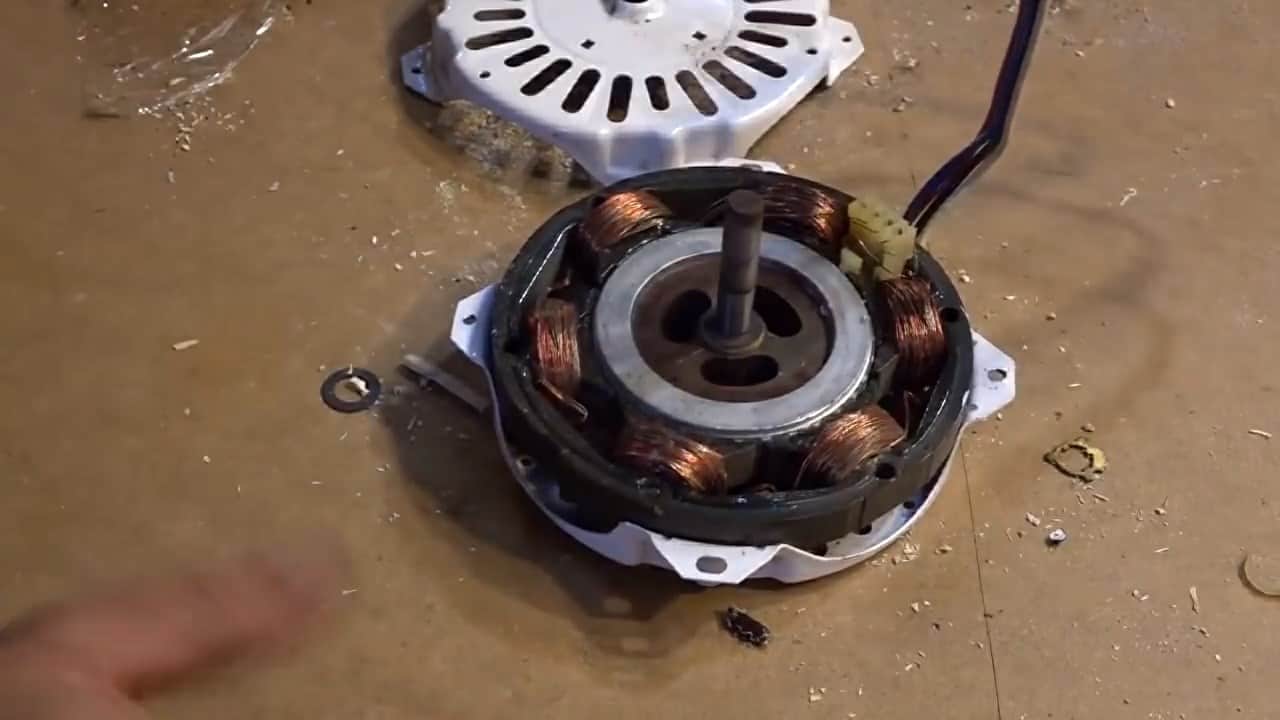 STEP 2 : REMOVING THE ROTOR
Next, we remove the circular rotor from the threaded shaft which is attached to it with help of a vice. We attach the shaft with the rotor through it within a vice. With the help of an extra piece of pipe to give leverage, we press them against the rotor and push it away from the rod, and pop it off.
STEP 3 : ADDING HEX STEEL BAR TO THE ROTOR
We are replacing the rotor that we have detached from the shaft with a two-inch hex steel bar. It has six sides that match the six coils from the stator.
With the help of one eighth-inch drill bit we cut a hole in the center of our hex bar. We put the hex bar through the shaft and fit them snugly around the threaded area.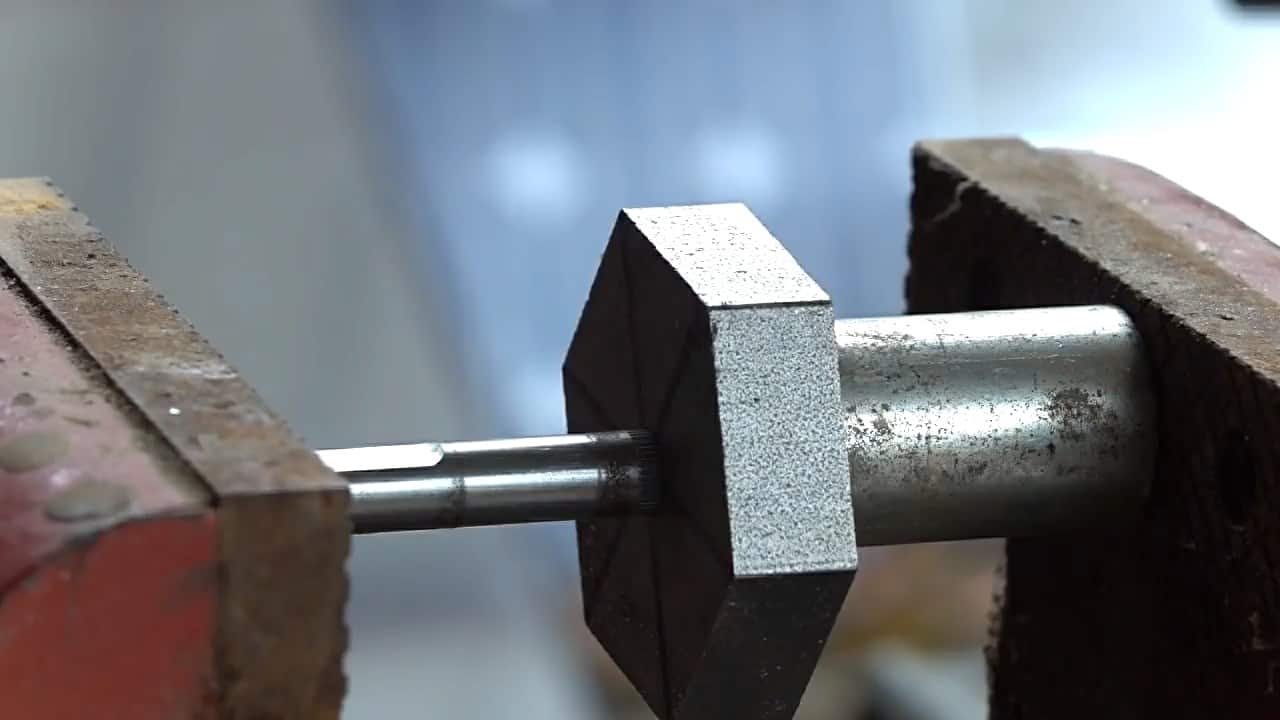 STEP 4 : PLACING MAGNETS ALONG THE SIDES OF THE HEX BAR
We take six one-half-inch neodymium or rare earth magnets and place them along the 6 sides of the hex bar. We place them in such a manner that the poles of the magnets are opposing each other. For permanent usage, wrap this with a little bit of tape or glue so that they are held in place securely.
STEP 5  : ALIGNING THE ROTOR WITH THE STATOR
We place our modified rotor in the middle of the stator and align them such that they fit in tightly. The outer screen is bolted back onto the motor. We can also add a second set of magnets to increase the magnetic field of the rotor. This will also bring it closer to the coils on the outside and increase the overall voltage.
STEP 6   : CONVERTING AC CURRENT
To convert the alternating current generated by our ceiling fan alternator to direct current, we use a bridge rectifier. It has 4 poles, 2 for connecting our alternating current, the other plus, and negative for DC power.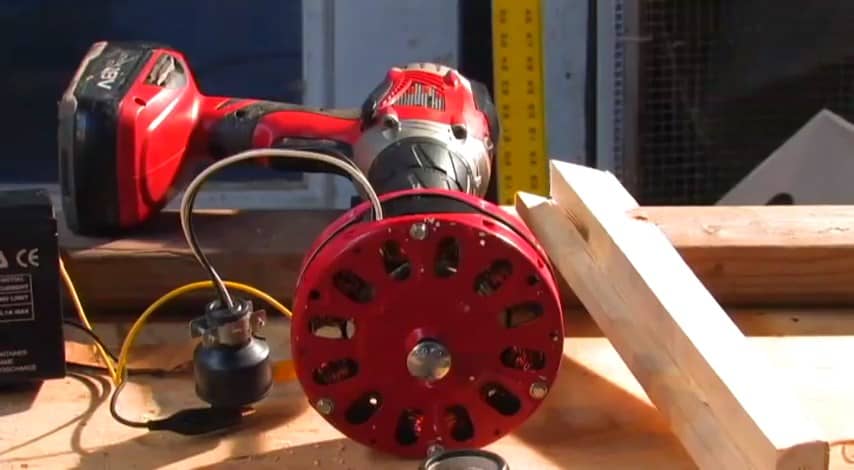 Image Credits : GREENPOWERSCIENCE