This project goes over the build of a DIY Atmospheric Water Generator that distills water from the air. This unit is made of aluminum and copper components so it is water safe and is drinkable. The water essentially is just pure distilled water just as clean as if it is distilled from a stovetop distiller. This setup works well in hot humid weather. Also acts as a dehumidifier.
STEP 1 : MATERIALS REQUIRED
The materials you need to build this project are quarter-inch copper tubing, soup can, half-inch PVC pipe, 12V DC aquarium pump, aluminum foil, clear vinyl tubing, and an aluminum tray for collecting the distilled water, small styrofoam cooler box.
STEP 2 : CONNECTING THE PIPES
We take two half-inch PVC pipes, and connect them together with two elbows. Wrap the PVC pipes with some aluminum foil and place the pipes above an aluminum or glass tray.
STEP 3 : DEW COLLECTION
Cold Water is pumped through two sets of coiled copper tubes. The coil becomes freezing cold and starts to condensate. Dew gets collected on the coil and is captured by a drip pan which is placed under the coil. The copper tubes are wrapped around a soup can to get the coiled shape. The clear PVC hose tube is clamped onto the coil and then connected to a small 12V DC aquarium water pump which is powered by a battery or solar panel.
STEP 4 : ADDING A CHEST BOX AND A SUBMERGED PUMP
The water pump is then submerged in a chest box or bucket containing ice-cold water. The pump is started and water coming out of the box cooler is sent through the copper coil where it will start the condensation process. Here the water is chilled to below its dew point. If the water is warm, it won't cool the copper coil enough for the condensation to occur.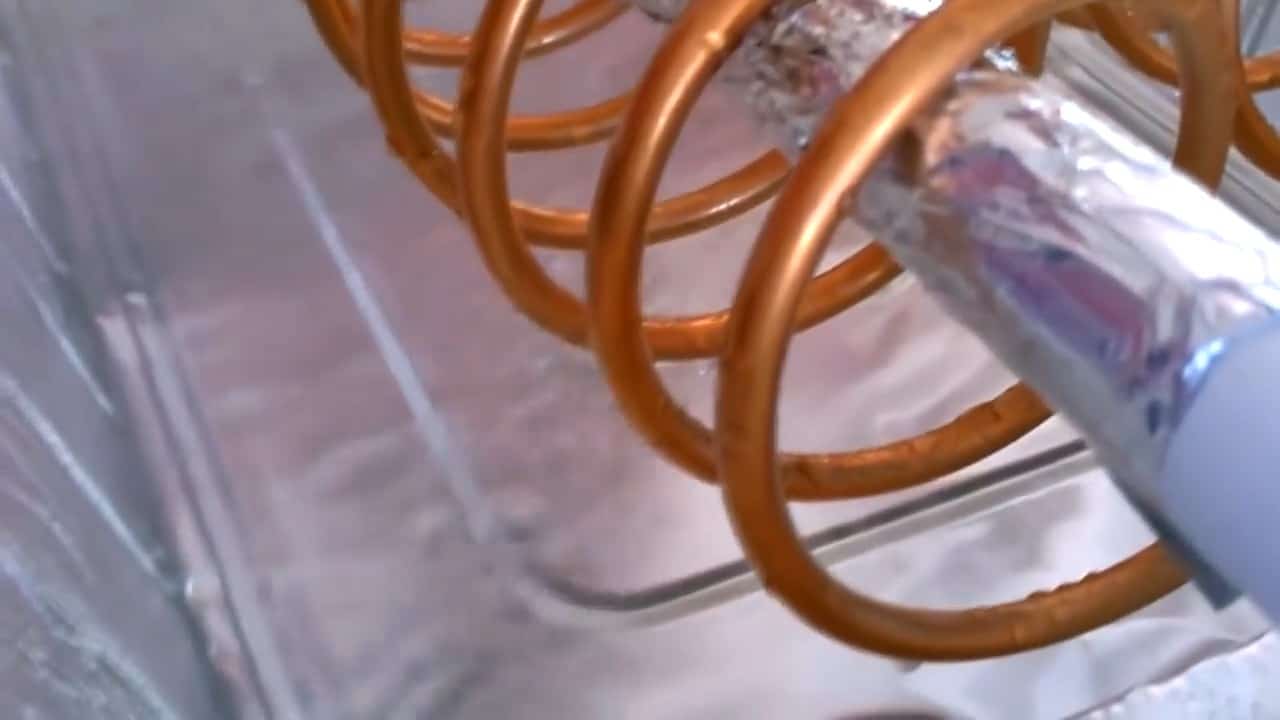 The colder the water and the more humid it is out, the faster the process of collecting distilled water. To improve the efficiency, you could squeeze the copper coils together. The more the coils, the more the water you can extract from air.
Image Credits : desertsun02