This project shows you how can take an old table fan and convert it into a simple ,cheap and easy to make homemade AC .
STEP 1 : THE MATERIALS REQUIRED
The materials needed for the this project are a table fan, 75 gallon per hour fountain pump with valve to control the water flow, multi purpose zip ties ,two 3/8th inch transparent PVC Pipe tube, 15 foot quarter inch copper tube,two hose clamps.
STEP 2 : UNLOCKING THE SCREEN AND WINDING THE COIL
Unhook the locks if any and remove the screen of the fan. Take the copper coil and wind them across the rims of the fan .Secure them tight on the screen using multi purpose ties.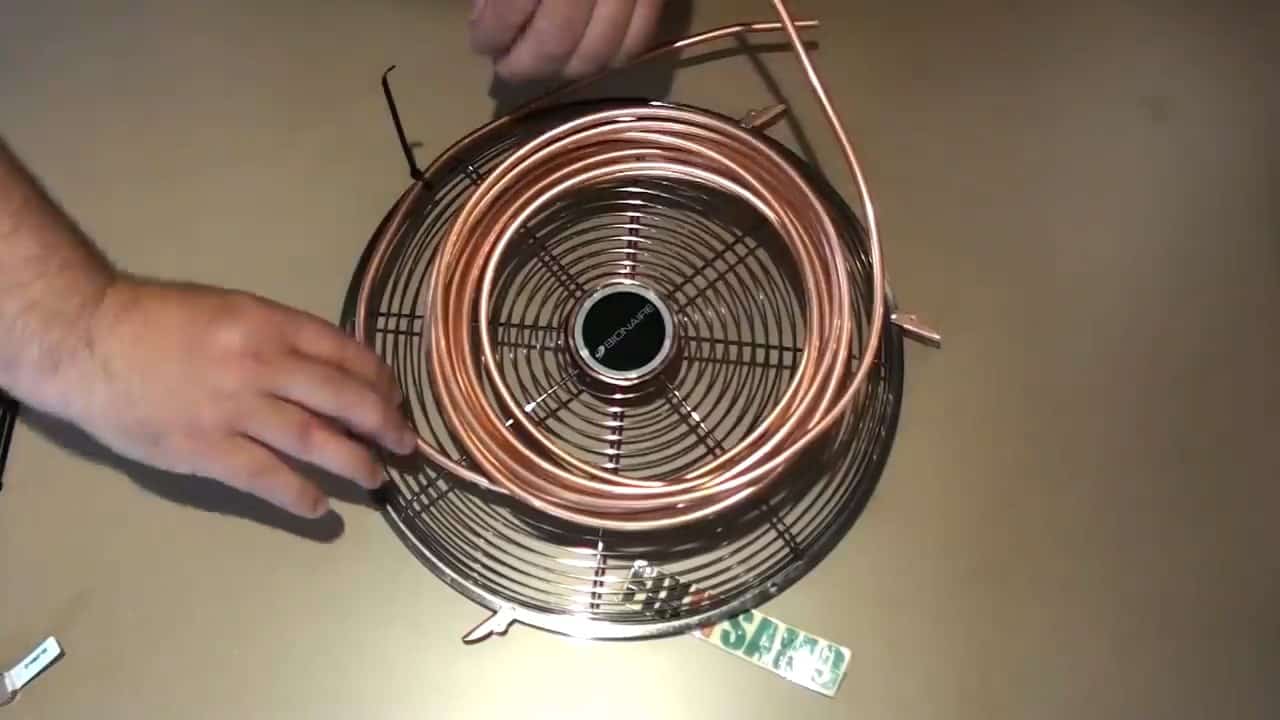 STEP 3 : ADDING THE SCREEN BACK
Add the screen back to the fan body and then adjust the two ends of the copper coil by bending them to face the back of the fan and secure them using ties.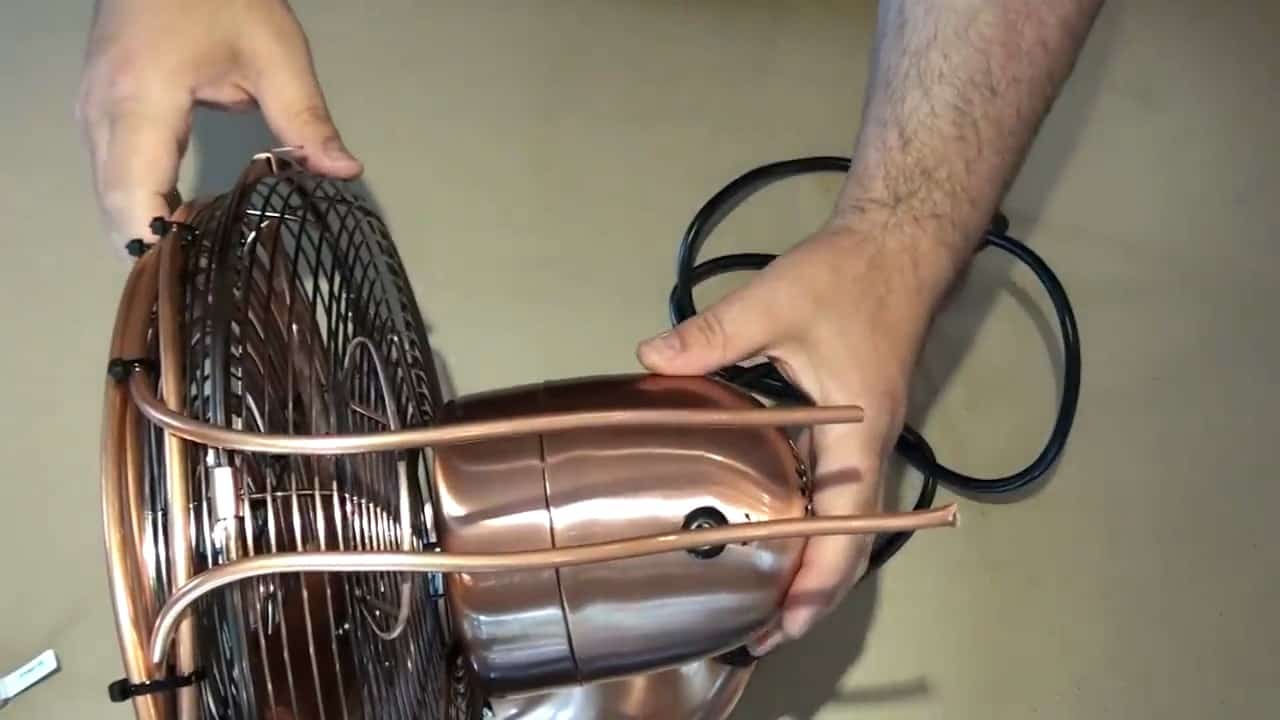 STEP 4 : CONNECTING PVC PIPES
Two 3/8 transparent vinyl PVC pipes are connected to the copper tube ends using hose clamps.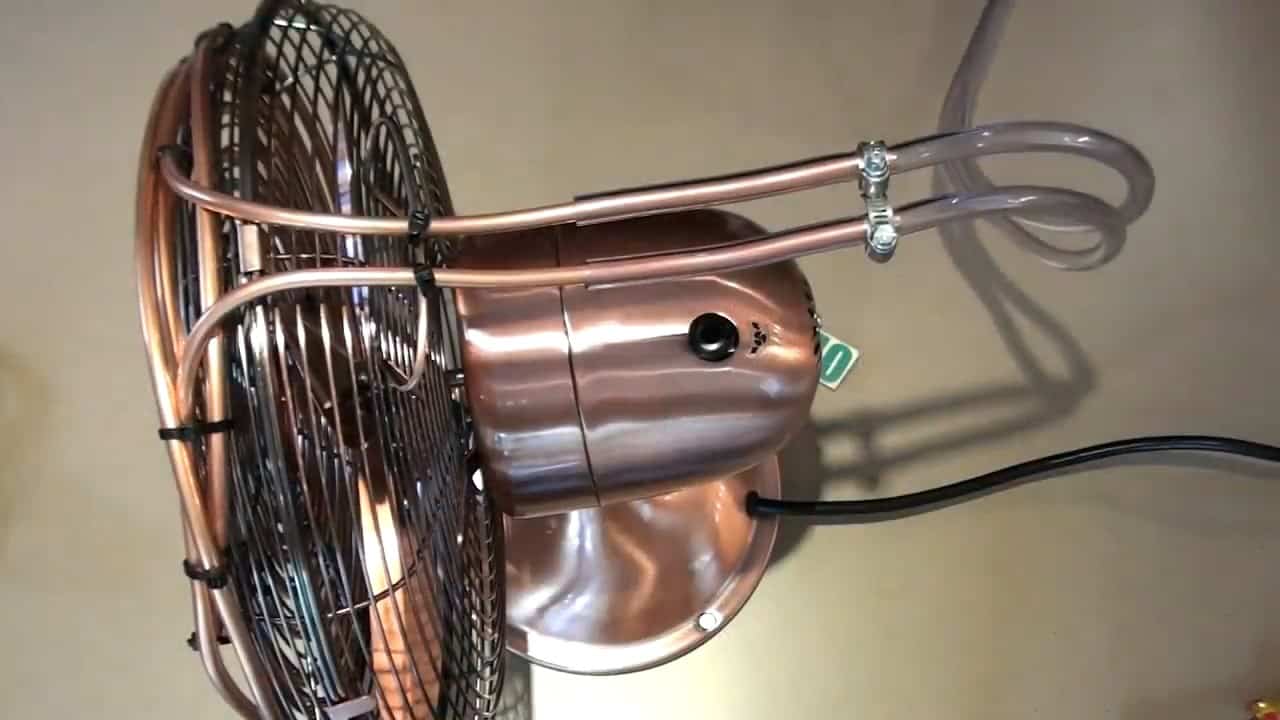 STEP 5 : FOUNTAIN PUMP AND COOLER BAG
We attach the fountain pump to the end of the vinyl PVC tube that goes straight into our cooler. The recirculated water coming from the other end of the tube goes straight back into the cooler bag. The cooler bag is filled with ice packs and water. The water pump is submerged into the bottom of the bag with ice and water over it.
STEP 6  : RECYCLING AND PORTABILITY
The water which is pumped with the help of the fountain pump gets recycled through the vinyl and the copper pipe and moves back into the bag, so you dont need to add more water .Both the pump and fan can be connected to solar generator in case if you want to make the system portable .
Image Credits : fixitsamo