This project goes over the build of a Simple and cheap Homemade Stovetop Water Distiller.Turn your dirty,salt water into fresh drinking clean water fast.This setup is great for everyday or emergency use. Assembles/disassembles fast for easy portability.
The material needed to make this distiller are :
A teapot,10 feet copper coil, corrugated stainless steel or copper tube.
The water source coupling is connected to a foot and a half corrugated three quarter inch copper pipe that further reduces to the half inch and then this is a connected to a 10 foot roll a half inch copper tubing.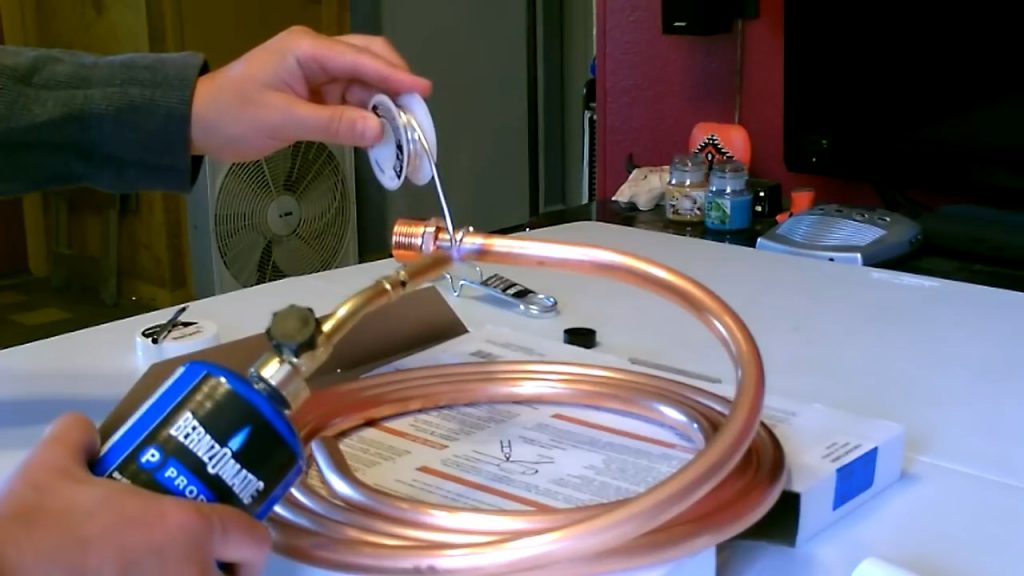 The three quarter inch threaded two half adapter is soldered to the 10 foot copper coil tubing. Bend the tube into a tight spiral.
A Stainless steel or copper foot and half corrugated pipe goes into the 10 feet twisted copper coil. The end of the corrugated pipe goes into tea pot or water source connector. A total of 12 feet of coil.
The steam rises without bringing any of the impurities along with it. The steam travels through the coils and slowly cools and condenses. It finally condenses back to its liquid form and drips out as clean water.
In order to make it even go faster, put some cold towels around the coil or even submerged in water. A little bit of aluminum foil over the top is kept and the copper tube is extended down a little bit into the glass jar. Everything stays completely tight the whole time.
You can make this distiller with that single corrugated copper tubing, but the more copper we add, the more time it has to condense down into purified liquid water. During the test,we have managed to acheive half a gallon in 2.5 hours.
You can use this on the stovetop, rocket stove campfire, even a parabolic concentrator like dish cooker. Anyway to get that water boiling, then just hook it up like this. Makes tons of clean water really fast.
Image Credits :desertsun02 | Youtube