How to build a Offgrid Homemade Emergency Washing Machine that use no electricity.Also works as a Composter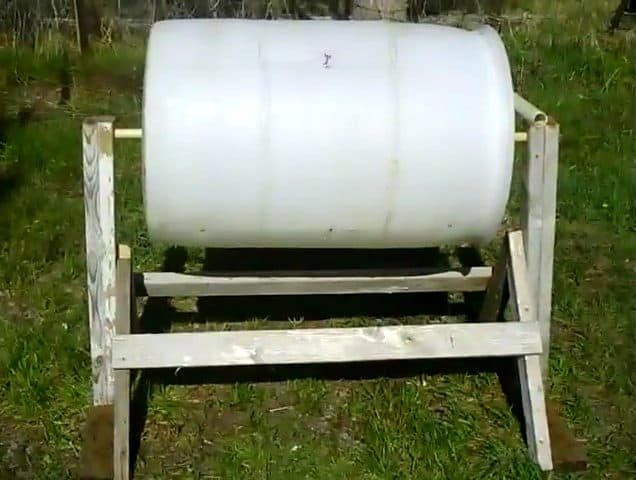 This project goes over the detail on how you can take an old 55 gallon plastic drum and turn that into a hand crank washing machine and a compost tumbler.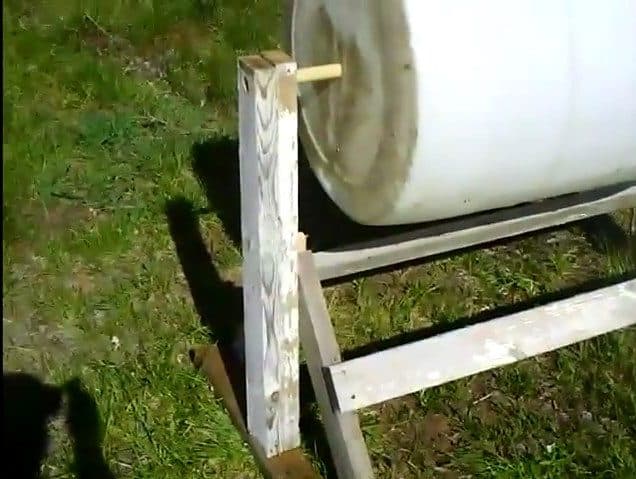 The frameworks has uprights on the edges, holding up the barrel all the way down. The upright on the sides are 3 foot long 2 x 4. The base that it sits is 3 foot 2 X 4.Long brace that holds the two sides together is three foot eight inches long. You can take apart the whole framework by unscrewing the side rails and store the barrel for using them in an emergency situation.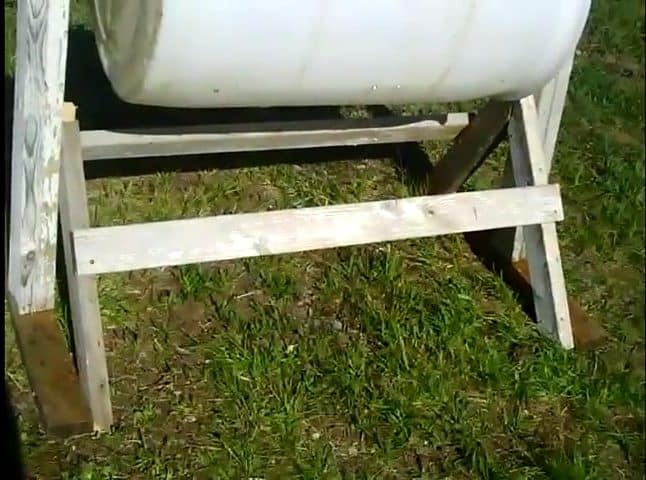 The barrel sits on a one inch hardwood dowel which is installed through one inch hole at the top of the upright. These barrels have a line in the middle of them so it is pretty easy to find the center by measuring across the line and then dividing it in half.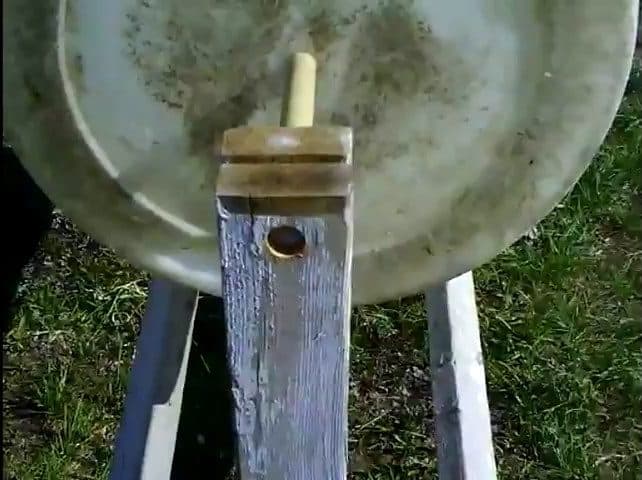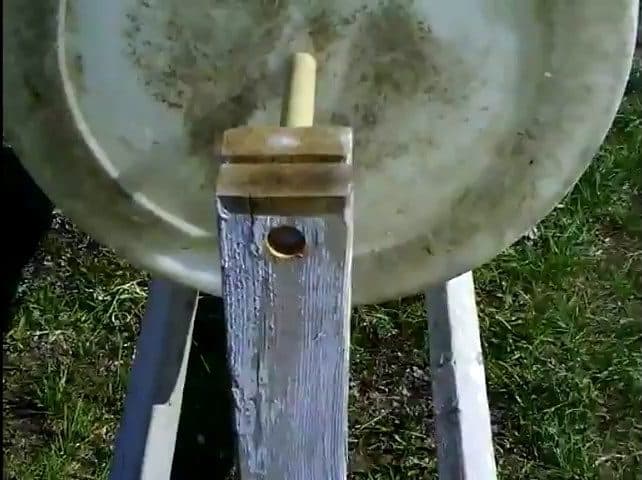 The hand crank is made of PVC pipe with some screws to the end side of the barrel. The hand crank gives you something to grab onto if it gets very heavy so you can pull it back up and really move it around.
It has a one foot by one foot door on the front .We use couple of cheap cabinet hinges to hold the door up when unloading the clothes. It also has a little S hook latch that locks it into place.
A hole down in the middle of the barrel is for drainage. A small plug and a cap acts as a drain. The plug is put through the hole from inside and sealed with the help of PVC glue.
Next step is to add agitators to our barrel . As you rotate the barrel, the clothes will roll over those agitators back and forth and get the clothes moving a lot better and help clean it. We add 3 PVC pipes inside the barrel that act as the agitators.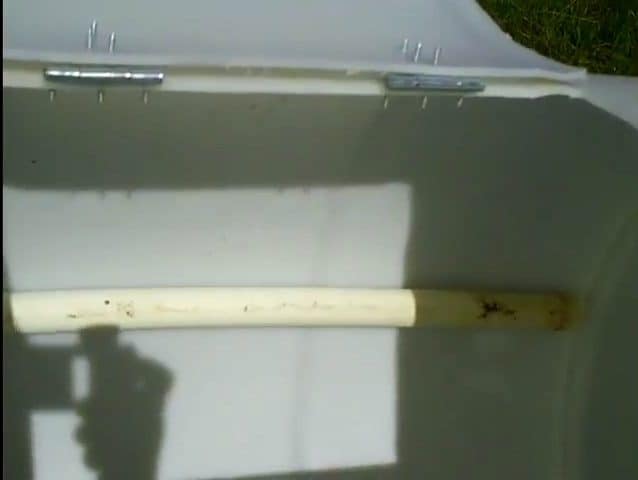 You put clothes in through the top and add enough water just to cover the clothes, add any biodegradable liquid detergent and close the lid. Start moving the hand crank back and forth. This will agitate the clothes. The agitators slosh those clothes around, get them grinding against each other and that is going to clean all the dirt out of them.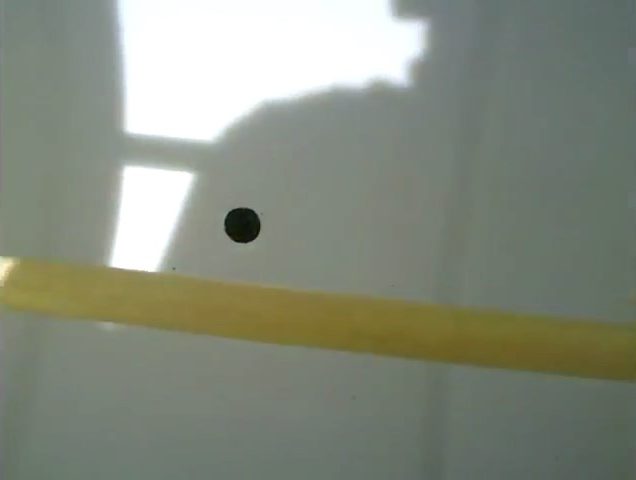 After about 15 minutes of agitation, we pull the drainage plug off the bottom and drain the water or recycle it by collecting them underneath a bucket and pour it around your plants and trees. As long as we are using biodegradable soap/detergent, the soap and the dirt that is in your clothes isn't going to hurt the plants.
We put the plug back on, and fill the barrel with some clean water and agitate for another 15 minutes. This is the rinse cycle. Pull the plug, drain that water or use it on your plants.
This setup can be also used a tumbling composter. Compost can be made of just about anything that was once alive .You can use leaves, grass clippings, garden waste, kitchen waste, chicken manure or any other waste material. Just dump all in there and turn the compost in there using our handle every couple of days for 2 weeks.
We want to keep the compost aerated so that the microbes and bacteria that break down the compost can utilize the oxygen efficiently and help in decomposition. After 2 to 3 weeks, you probably have some pretty decent compost that you can use on your garden. Also through the drain hole, we can collect the residue compost tea which is high in nutrients. You can use that compost tea for plants that really need a good dose of nitrogen.
DIY Video : How to build an Awesome WaterJet Cutter at Home for Dirt Cheap .Build The Ultimate Cutting Tool

This video shows the build of a $100K worth WaterJet Cutter for about $200 using a cheap pressure washer.Waterjet is the ultimate machine tool, no matter the application.This is because its a Cold Cutting Process which means no heat or stress is imparted into your cut materials.Also you can take the part directly off of the cutting table, no secondary finishing required.Also it eliminates slag deformation and dross waste – unfortunate effects found in plasma and laser cutting processes.

DIY Video: Generate your own power by building a portable solar power station.

This Video shows the build of a portable solar power station for camping, boating, off grid living.Save many thousands of dollars on power bills by generating my own power. In this video I'll share some of the tricks I've learned along the way and show you how to build a fully off-grid solar system on a budget. No need to pay someone thousands of dollars to install when you can do it yourself.This basic setup can be used for boating, camping or scaled up to power your whole house.

DIY Video : How to build an Off Grid DIY 12 Volt Washing Machine from junk parts and pieces laying around

This video shows the build of a homemade 12V washing machine made from junk parts and pieces laying around.Most of the materials you'll need can be found around your house and most certainly at your local hardware store.Great for going off grid for a while preparing to be survive in case of SHTF or are you just a regular old camper that needs clean clothes at camp.Laundry has come up a number of times as a self-sufficiency topic. It makes sense for a couple reasons. First of all, because many people in our crowd are wanting to be self-sufficient of the electrical and water grids, and need find another way of washing clothes. Secondly, because we are also usually looking for ways to save money.
---