Pin
This project goes over the build of an simple and efficient copper coil tiny alcohol burner jet stove. The materials you need to make this stove are canning jar, small copper tubing, JB weld to seal up the from inside and outside , pipe to wrap the coil, couple of drill bits, a wick material, sand and Isopropyl Rubbing Alcohol as a the fuel.
Pin
Fill the copper tubing with sand all the way up. Seal both ends of the tube with a cloth or a cap. With the help of a vice ,we bend the tubing around the pipe into a loop. Flatten the sides of the coil keeping the sides together.
Pin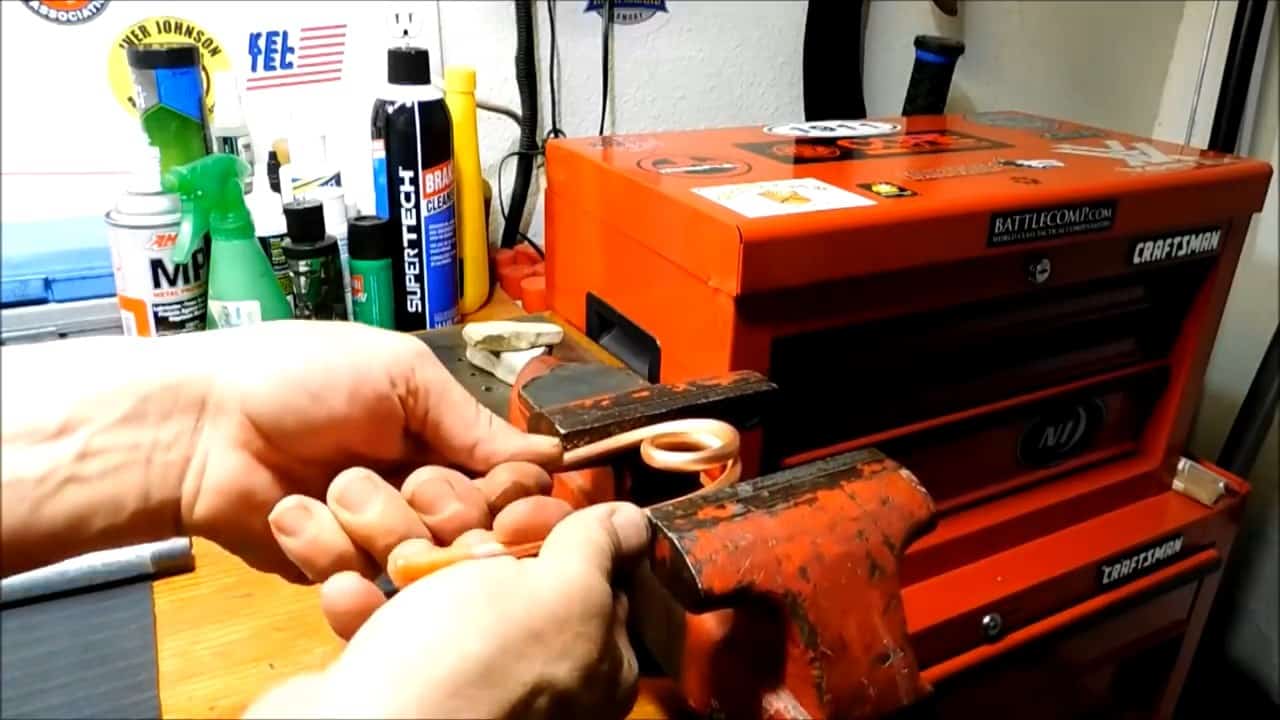 Pin
Empty the sand out of the copper coil and run water through it to get everything out. This is done so that the inside is completely open for the air and the gas to build up and burn in there.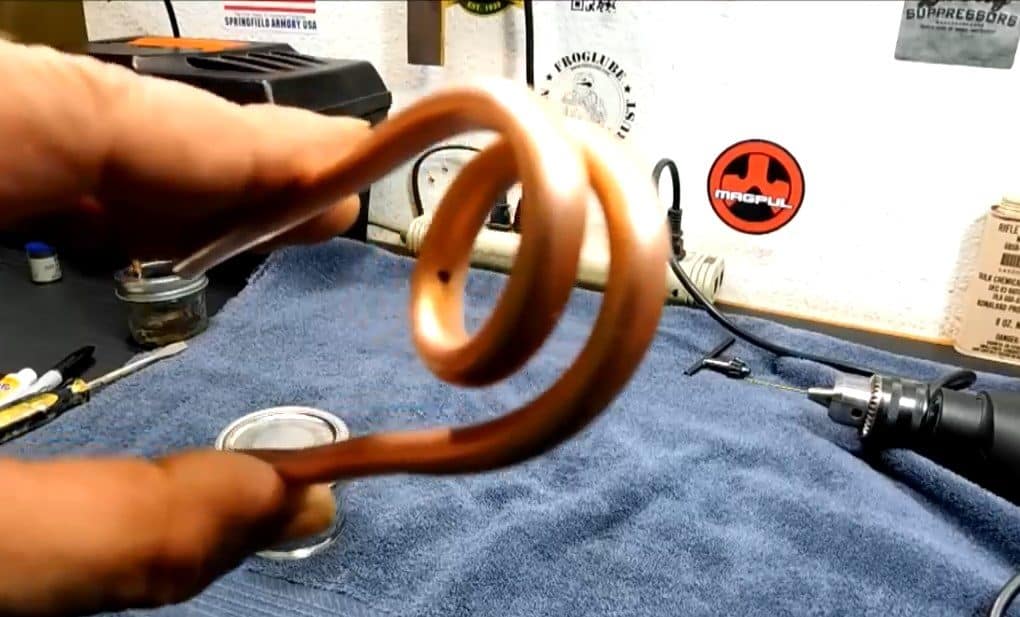 Pin
Cut a vent hole down the center of the looped coil using the smallest drill bit. Mark the canning glass jar against the copper coil so that we can cut off the extra coil legs so that the coil fits inside the jar approximately three quarters way down.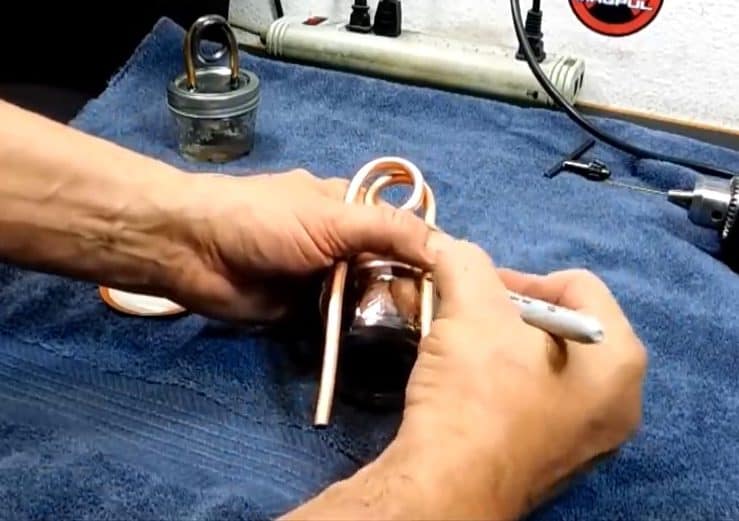 Pin
Next step is to make holes for the lid of the jar . Place the coil on top of the lid and make two spots for the holes. We use a drill bit ,same size as the coil to drill two holes.
Pin
The coil is placed through the two holes of the lid and sealed on both the top and bottom side using JB Weld. Allow the glue to set for an hour.
Pin
Pin
Take your wick cloth material ,insert and twist them through both the holes of the coil all the way up to the top.
Pin
Pour some Isopropyl Rubbing Alcohol onto the jar , place the lid with the coil on the top and tightly close the jar with the cap. Wipe the sides of the coil with rubbing alcohol.
Pin
To prime the stove for its first burn , start by heating the coil using a propane torch first. The heating of the coil gets the gas going. Heat until the flame starts to appear. Burn for four to five minutes to steady the flame.
Pin
Similar DIY Articles You Might Like .....