DIY Video :How to build a Simple and Efficient Copper Coil Burner Stove from start to finish.Great in a emergency/disaster or while out camping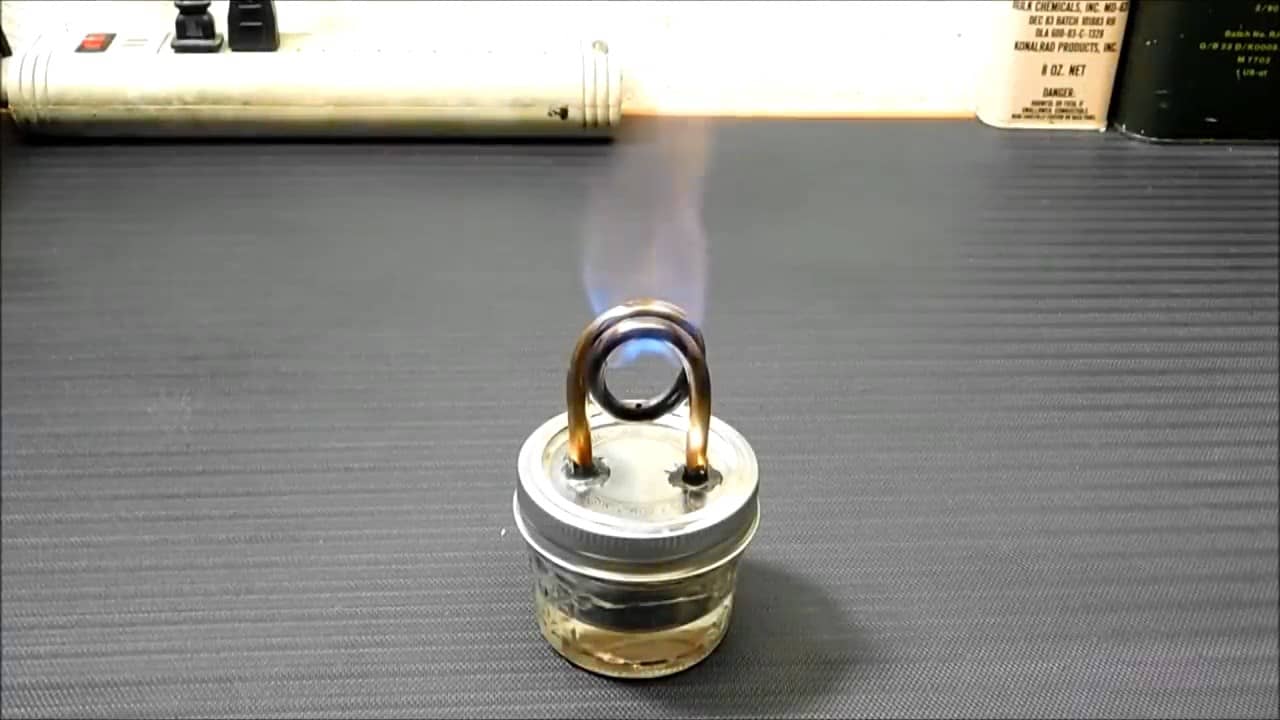 This project goes over the build of an simple and efficient copper coil tiny alcohol burner jet stove. The materials you need to make this stove are canning jar, small copper tubing, JB weld to seal up the from inside and outside , pipe to wrap the coil, couple of drill bits, a wick material, sand and Isopropyl Rubbing Alcohol as a the fuel.
Fill the copper tubing with sand all the way up. Seal both ends of the tube with a cloth or a cap. With the help of a vice ,we bend the tubing around the pipe into a loop. Flatten the sides of the coil keeping the sides together.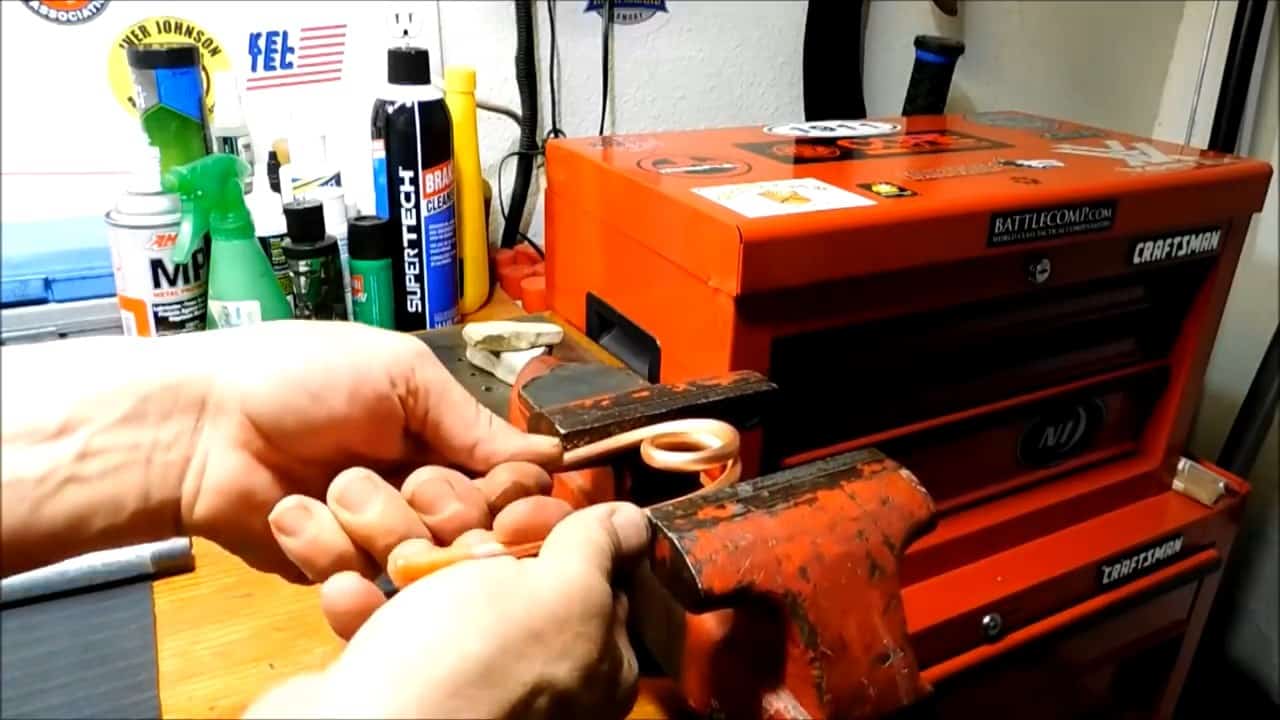 Empty the sand out of the copper coil and run water through it to get everything out. This is done so that the inside is completely open for the air and the gas to build up and burn in there.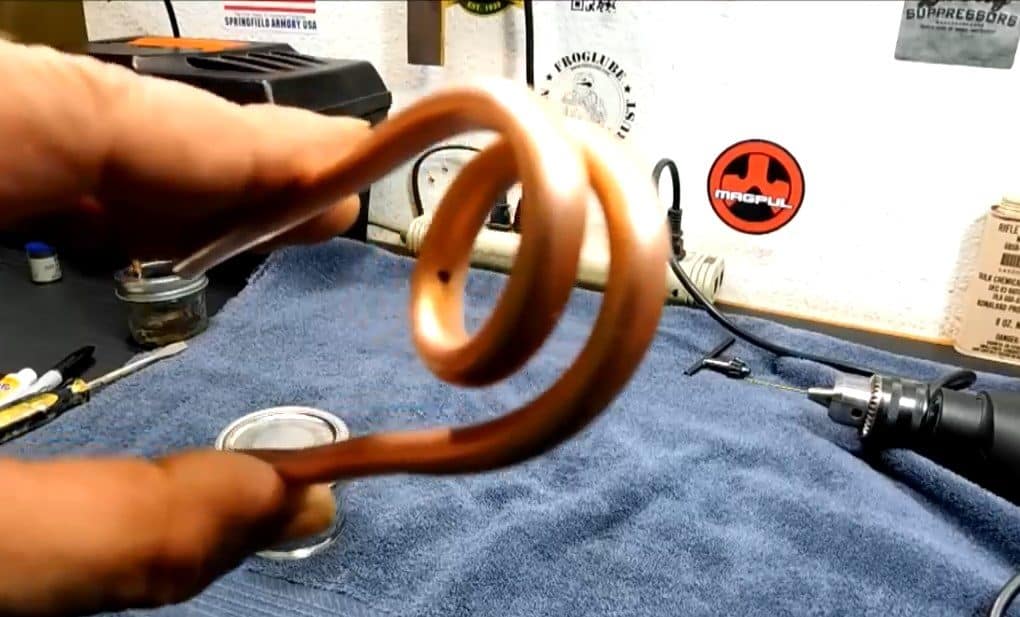 Cut a vent hole down the center of the looped coil using the smallest drill bit. Mark the canning glass jar against the copper coil so that we can cut off the extra coil legs so that the coil fits inside the jar approximately three quarters way down.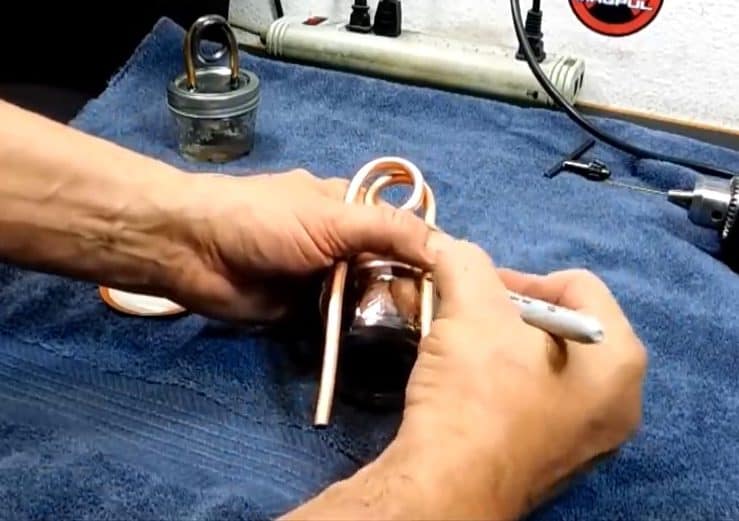 Next step is to make holes for the lid of the jar . Place the coil on top of the lid and make two spots for the holes. We use a drill bit ,same size as the coil to drill two holes.
The coil is placed through the two holes of the lid and sealed on both the top and bottom side using JB Weld. Allow the glue to set for an hour.
Take your wick cloth material ,insert and twist them through both the holes of the coil all the way up to the top.
Pour some Isopropyl Rubbing Alcohol onto the jar , place the lid with the coil on the top and tightly close the jar with the cap. Wipe the sides of the coil with rubbing alcohol.
To prime the stove for its first burn , start by heating the coil using a propane torch first. The heating of the coil gets the gas going. Heat until the flame starts to appear. Burn for four to five minutes to steady the flame.
DIY Video:How To Turn Your Old Fan Into An Airconditioner AC for cheap.

This project shows you how can take an old table fan and convert it into a simple ,cheap and easy to make homemade AC .

The materials needed for the this project are a table fan, 75 gallon per hour fountain pump with valve to control the water flow, multi purpose zip ties ,two 3/8th inch transparent PVC Pipe tube, 15 foot quarter inch copper tube,two hose clamps.

Unhook the locks if any and remove the screen of the fan. Take the copper coil and wind them across the rims of the fan .Secure them tight on the screen using multi purpose ties.

Add the screen back to the fan body and then adjust the two ends of the copper coil by bending them to face the back of the fan and secure them using ties.

Two 3/8 transparent vinyl PVC pipes are connected to the copper tube ends using hose clamps.

We attach the fountain pump to the end of the vinyl PVC tube that goes straight into our cooler. The recirculated water coming from the other end of the tube goes straight back into the cooler bag. The cooler bag is filled with ice packs and water. The water pump is submerged into the bottom of the bag with ice and water over it.

The water which is pumped with the help of the fountain pump gets recycled through the vinyl and the copper pipe and moves back into the bag, so you dont need to add more water .Both the pump and fan can be connected to solar generator in case if you want to make the system portable .

https://www.youtube.com/watch?v=5NuvzWaBulw

How to build an Inexpensive Geothermal Solar Air Conditioning System to Cool your Garage using an Old Car Radiator ,Solar Panel.

This project goes over the build of a cheap Geothermal Solar air conditioner that can cool your home with the Earths natural cool temperature. A few feet underground, the temperature remains between 55 and 60 degrees Fahrenheit. This is true regardless of the weather above ground.The geothermal unit siphons heat from inside and vents it into the water or refrigerant in the loop. The cool temperature underground then lowers the temperature of the liquid back to 55 degrees.

In my case when I draw the water well, the static water level is 2 feet above the ground and and what that means that there is a free flowing well that runs down the hill. This is connected to a 55 gallon drum buried in the ground to keep it cool. A circulator pump is used to pump the water to the radiator.

The water well is about 85 feet.We drop a 10 foot pipe in there and get a cheap pump from a car and probably some check valves valves and maybe start a natural siphon and run out of solar.

You will need an old car radiator for this project. The Radiator used here is from an old Volvo Car. This is used to circulate air using a solar panel.

The water coming in is connected to the radiator and the water coming out the is attached to a PVC drain pipe . The radiator is hooked to a motor connected to a solar panel.

A Temperature sensor is attached to the radiator fan to detect the indoor temperature. The pump is out of the same Volvo car from which I got the radiator. A Coolant temperature sensor can be added to measure the temperature difference from the inlet versus the outlet and just see how much heat get pulled into the water .

The system works on Solar.You will need a Charge controller,DC to DC Convertor and 12 or 24V batteries.

https://www.youtube.com/watch?v=sOxnJ5DceeU&list=PLpZKoEWMZEz_OeTiV3mx47jy1jOUL6yqe

How to Generate Emergency Off Grid Power using a Car Alternator and an exercise bike.

This project goes into the build of a DIY pedal powered generator out of an old car alternator and a bike. This generator is useful for powering your devices and gadgets in case of an emergency or grid down scenario.

The materials you need to build this generator are bike, MDF for base plinth, magnetic trainer stand for bike, Alternator, drive belt, 12V battery, cable connectors, 12V socket, multimeter, screwdriver, insulation tape.

The rear end the bike and rest of the components are mounted on a one inch thick MDF board. This has a good amount of stability that keeps it away from moving around. We add an extension bit on the front. The extra height there just compensates for the fact that the back wheel is in a stand.

The alternator is mounted nice and secure onto the base using brackets. Bolts connect the alternator to the brackets and screw the brackets down to the base. Once you are pedaling, and you have got electrical load in the circuit, there is quite a bit of force pulling the alternator forwards. So it does need to be really securely bolted down.

Make sure that the wheel of the bike is in line with the alternator pulley .With any wheel, we have rim bed and the rim walls. Here what we need is a drive belt that fits purely in the rim bed. Make sure you measure the internal width of the rim bed .

Also measure the width and depth of the alternator pulley grooves and get a belt that fits accordingly . Also make sure you have got a belt that is long enough because a typical drive belt that is used in a car is not going to be long enough because it is only made to go around a pulley on the engine.

The car alternator used here has three wires coming out of them .It has a main power thick output wire, it supplies main power to the devices. Then there is two small cables, one for voltage sensing and the other for field coil ignition. The voltage sensing wire goes straight to the 12V lead acid battery in our case. To get the alternator generating power you first need to apply a small voltage through the field coil and that is because an alternator doesn't have any permanent magnets in it.

The way that any generating device works is moving either electrical charges through a stationary magnetic field or moving a magnetic field around a charge. So the field coil inside the alternator is attached to the field coil ignition cable, and putting a voltage generates the magnetic field, which enables the alternator to generate power when you turn the shaft via the drive belt. You don't need to keep applying a voltage to it as it's running, because it will generate its own power. The negative from the alternator is connected to the negative of the battery.

The positive connection from the alternator is connected to the positive of the battery. The third connection coming from the alternator is the field coil activator .This is connected to a switch .The connection goes back to the alternator to active the field coil.

A standard cigarette lighter socket is connected to the battery terminals. It will draw power off the battery first, and once you start charging power, because the alternator is connected into that, it is going to draw it from the alternator, and the alternator will simultaneously power whatever is connected into that socket, and recharge the battery.

The alternator used here has voltage tolerance of 11 to 14V . A Modular splitter is connected to the cig power socket to charge multiple devices. Make sure that the plug comes with a fuse or whatever you plug in needs to be rated to the right power for what you are going to charge .

To run alternating current devices, we connect a 150W Power inverter to the circuit. The alternator actually generate alternating current. But its got a rectification circuitry built into it, which changes it to DC. The inverter changes the the DC output from the alternator to AC.

Finally ,we add a master switch that switches the battery on.The Power switch stops any drain from the battery through the field coil . The switch also connects the multi sockets that charges various devices. It isolates the battery from the circuit. It isolates the alternator from the circuit, and it isolates the remote switch and the battery from the field coil completely.

The AC generating device like an alternator have a minimum speed of operation in which they are stable. So do check for your alternator, what is the recommended minimum speed for it. If you spend it below that speed, what happens is because of the way it works, you get a periodically varying force which acts as a resistance to your pedaling. https://www.youtube.com/watch?v=_Hx1ptv6RKI
---